ELLICOTT CITY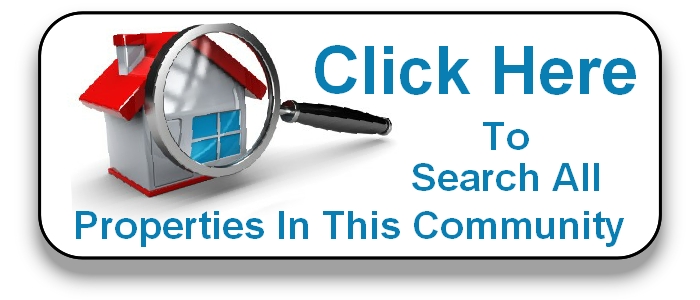 WHO WERE THE ELLICOTTS?
In 1772, The Quaker brothers, John, Andrew and Joseph Ellicott of Bucks County, Pennsylvania, chose the picturesque wilderness upstream from Elk Ridge Landing to establish a flour mill. The brothers helped revolutionize farming in this area by persuading farmers to plant wheat instead of tobacco, and by introducing lime as a fertilizer to revitalize the depleted soil. Charles Carroll (only Catholic signer of the Declaration of Independence) was one of the first and the most influential converts from tobacco to wheat. It was to Carroll's estate that the Elliott brothers built the first part of a road that was later to become the National Road, America's first interstate highway.
The Ellicotts made significant contributions to the area and the era. They helped create Ellicott's Mills, one of the greatest milling and manufacturing towns in the east at that time. They built roads, bridges and a wharf in Baltimore, introduced the wagon brake and championed plaster as a fertilizer, erected iron works, a furnace, rolling mills, schools, a meeting house, shops and beautiful granite houses.In 1791, Andrew Ellicott (son of Andrew the town founder) was commissioned to survey the boundaries for the nation's new capital, Washington, D.C. Benjamin Banneker, an African American scientist and friend of the family, joined him in his work. Banneker maintained notes for Ellicott, made calculations as required and used astronomical instruments to establish base survey points.
Ellicott City... Did you know?
A dozen secrets, grists, schists, titillating trivia and who slept here!
1.) Ellicott City, MD and Rome Italy. Do you think they have anything in common? Think again. They both have seven hills around them, both have a river of the same name and both have a Tarpeian Rock. Ellicott City's Seven Hills are: Capitoline Hill, Rock Hill, Strawberry Hill, Patapsco Hill, Mulligan Hill, Dutch Hill and Quaker Hill. A Tiber River runs through Rome and Ellicott City. Ellicott City's Tarpeian Rock is below Angelo's Castle (Cottage). Tarpeian Rock in Rome was used during the Roman Republic as an execution site for murderers and traitors; this may account for the ghost story associated with Castle Angelo that says if the ghosts there caught you they would drag you through a secret passage and hurl you to your death on the rocks below.
2.) Ellicott City has a granite (schist) that is named after it. It was originally quarried along the Patapsco River at the Gaither and Weber Quarries along the B O Railroad tracks and was used to build many of the stone buildings along Main Street and around the county. A sample is on display at the Howard County Tourism Visitor Information Center at 8267 Main Street. The particular type of granitic rock found here was crystallized at a very great depth. It is believed that this depth was at least fifteen (15) miles below the land surface at the time of its intrusion around 480 million years ago. In the geologic timescale this was the Cambrian Period of the Paleozoic Era. This particular kind of deep-seated intrusive rock is rarely preserved in the Appalachians and the outcropping just east of the town is one of the best examples in eastern North America.




3.) Angelo's Castle, seen to your right on the hillside as you enter Ellicott City from Baltimore County on Frederick Road, was considered so unique that the B & O Railroad actually ran excursion trains from Baltimore so people could see it.
4.) Union General Lew Wallace spent time in Ellicott City after the Battle of the Monacacy when his defeated Union troops moved along Frederick Road to Ellicott City and the B & O Railroad. Wallace is best remembered for his writing, most notably Ben Hur: A Tale of the Christ written in 1880.
5.) Washington Irving, an American author, essayist, biographer and historian beat known for his short stories "The legend of Sleepy Hollow" and "Rip Van Winkle", visited Ellicott City and rode the B & O Railroad. He stayed at the home of his friend John Pendleton Kennedy on the Patapsco River. Mr. Kennedy was an author, lawyer and member of both the Maryland and United States House of Representatives.
6.) H.L. Mencken, editor, journalist and one of the most influential American writers and prose stylists of the first half of the 20th century, vacationed in Ellicott City over the summer in 1889 & 1890 and talks about it in his autobiographical "Happy Days" which is about his life from 1880 to 1892. These were commissioned by the U.S Treasury Departments
7.) There are two murals in the former Post Office building at 8267 Main Street. These murals are oil on canvas and one at the west end of the lobby is titled "Landscape of Ellicott City" depicting life in the late 1930's while the east end is "Building of Ellicott's Mills". These were commissioned by the U.S. Treasury Department's Section of Fine Arts and probably were not "officially" part of the WPA Projects; a culvert off of Parking Lot F (not available for public view) and two stone pillars at Church Road and Sylvan. Both are clearly marked WPA projects.
8.) Laumann's barbershop, once located at 8113 Main Street - a site that remained in their home for almost 200 years, displayed a sign that read "Cupping and Leeching". It was a common practice many years ago to "let blood" when someone wasn't feeling well: once the bad blood was gone, you'd feel better. Well, that's what they thought anyway. The Laumann family still had the cupping device in their possession.
9.) The Wilkens-Rogers plant which is just east of town, manufactures Washington Brand flour and corn meal (look for them in your local super Market) on the site of the Ellicott's original grist mill. Wilkins-Rogers is the last commercial grist mill in the state of Maryland.
10.) The only authentic example of Art Deco architecture in Howard County is in Ellicott City. The building at 8225 Main Street housed the Ellicott Theater and was constructed in 1940.
11.) Former General Robert E. Lee spent time in Ellicott City having ridden the B & O Railroad out from Baltimore. He was in Ellicott City in the spring of 1869 and the summer of 1870. He stayed at Linwood, the home of Major Washington Peter, a first cousin of Lee's wife, Mary Randolph Custis Lee. Linwood still stands today on Church Road high above the town.
12.) St. Paul's Catholic Church (3755 Saint Paul Street) is the oldest active Catholic parish between Baltimore and Pittsburg. The church was dedicated in 1838 with mass prior to that being offered in Castle Angelo on the hillside opposite the site where it stands today